Who are we?
Meet our People
William R. Womer
President
Mr. Womer has over 30 years experience in site and land use planning, tribal planning, facilities, design and construction and project management. He is an enrolled member of the Colville Confederated Tribes of the Colville Reservation in the state of Washington.
---
Rick Mathews, P.E.
Vice President
Rick Mathews, P.E., is a Principal of Womer & Associates. Rick manages projects and oversees the architectural and engineering departments. He acts as a liaison between many of our clients and our staff. Rick endeavors to get all our projects done on time and under budget. He has decades of experience working on a variety of Native American projects, work with various municipalities, as well as highly sensitive projects. Rick is a Spokane Tribal member.
---
Robert E. Smith, P.E.
Senior Vice President
Mr. Smith holds Masters degrees in Engineering Management and Environmental Engineering and has over twenty five years experience in managing projects from design through construction and operation. Those projects have ranged from $40,000 to $50 million in size have involved coordination of multiple engineering disciplines. He brings to this firm his technical expertise in environmental and civil engineering, as well as his skills in scoping, budgeting, scheduling and management. He has significant experience working with a multitude of local, state and federal agencies as well as large industrial firms.
---
Nima Michael Motahari
Senior Architectural Project Manager
Nima is one of our Senior Architectural Project Managers and also our Public Relations Manager. He is intimately involved with a number of community organizations, including the Chamber of Commerce, the EDC, and the AHANA group, among others. Along side his marketing and public relation work Nima is in charge of complete corporate administration: budgeting, scheduling, human resource issues, etc.; Business planning and market research and development; Creative promotional activities and advertising procedures; Audio-visual presentations: photography, video recording; Complete Macintosh & Windows desktop publishing; and Newsletters and educational materials. Nima is also actively involved with a number of local and national charity organizations, including the United Way. Nima has a B.A. in Dramatic Arts with a minor in Communications.
---
Dan Whittaker, AIA
Dan has over 40 years of experience in the architectural field.  He has extensive experience in designing facilities in retail, educational, medical/dental, financial institutions, corporate offices, hotels, federal and industrial facilities.  Dan has worked on all aspects of architecture including the role of project manager and lead architect. Project experience includes the initial programming and design, construction documents, building code review, specifications, bidding and construction administration. Dan is licensed as an Architect in the states of Washington, Idaho and Utah.
---
Mark Morrison, P.E.
Working as a Civil Engineer since 1996, Mark's assignments have covered a wide range of projects, including parking lot designs, roads, large and small residential subdivisions, commercial and industrial sites, underground utilities, storm drainage, sanitary sewer and water supply systems. He has worked on private and commercial projects and has been commended for his attention to detail, communication and analytical skills, as well as his ability to function independently or as a team player.  As manager of the Civil Department at Womer and Associates, Inc., Mark's broad experience allows him to develop innovative designs which are both economical and effective.
---
Jirir Aghazarian, P.E.
With degrees in math, physics and civil engineering, Jirir has 14 years experience in drafting and design. His assignments have included roadways, drainage systems and water and sewer collection systems. As a water supply engineer for Esfahan Water and Sewage Company (1999-2005), he prepared water distribution maps by collecting all geographical information and entering it into a geographical information system using a GPS collection network. He participated in the city's infrastructure management program to determine existing condition of water transmission mains and distribution network. He conducted leak detection and analyzed water loss. He also coordinated and managed a joint water project with a Manheim, Germany, water company.
---
Wayne Rogers
Landscape Architect
Wayne Rogers has a diverse background in landscape architecture, civil design and land planning development.  Wayne obtained his landscape architecture degree from the University of Idaho and is licensed to practice Landscape Architecture in Washington and Idaho.  His project experience includes medical facilities, public parks, retail, professional offices, government facilities, industrial parks, reclamation projects, military bases and multi-family housing.  Tribal projects have included casinos, administration facilities, community centers, play facilities, convenience stores and housing developments. His duties have involved preparation of fee proposals, site analysis, landscape plans, civil plan, irrigation plans, native planting plans and specifications.  He has been involved in all aspects of project development including conceptual design, final design, construction plans, construction observation, project coordination and project management.
---
David Weiler, P.E.
David has been designing electrical systems for 26 years. David has extensive experience in the design of power and distribution systems, lighting, instrumentation and control, telecommunications, grounding, fire detection, standby power systems and cost estimating. His experience includes design for governmental, industrial, commercial, educational, institutional and municipal clients. Dave provided design efforts for the installation of new edgeway lighting at the Spokane International Airport. The design included voltage drop and load calculations, and conductor sizing. All design followed NEC and FAA standards.
---
Gene McKay, P.E.
Mr. McKay has over 40 years of mechanical engineering, HVAC and plumbing design experience. He has managed projects from small building projects to industrial size facilities such as several Boeing plants. Gene brings you experience in industrial, medical, schools, offices, assembly, and institutional facilities. Mr. McKay also has several years experience supervising the design staff for a large regional engineering firm.
---
Feng Gao
Feng received her BS in Civil Engineering from East China JiaoTong University in 1984. She worked for 12 years in Beijing as a structural engineer on projects such as Chaoyang Shopping Mall and the International Trade Center. Since coming to the United States, Feng has worked in the structural environment. Her duties have included: analyzing and designing projects for industrial, single- and multi-family housing, condominiums and public buildings; budgeting; and reports. Her recent projects include The Terraces on Lake Coeur d'Alene and Jefferson Condos.
---
Robert Hatcher
Mr. Hatcher has over 25 years experience in Mechanical Designing. Projects in which he has been involved include educational, medical/dental, commercial, recreational, correctional and industrial assignments as well as community housing projects. His duties have included layout and sizing of domestic waste, water and gas piping, air handling units, plumbing and ductwork systems. He is comfortable in drawing generation for mechanical, architectural, electrical and structural through all phases of project assignments. His hardware/software knowledge is extensive. He is highly proficient on AutoCad and Microsoft platforms.
---
Debbie Cruz - Santos, CPA
Debbie is the firm's CPA. She is a graduate of Whitworth College in Spokane with BA in Accounting and Business Management. She obtained her CPA license in WashingtonState in 2001. She has worked in CPA firms in Washington in the areas of taxes, audits and bookkeeping. She also served as CPA in a non-profit organization in Colorado. Debbie served as Treasurer in a volunteer capacity for The Filipino-American Association of the Inland Empire for 4 years.
---
Rose Ellis
Rose works in administration and is our 'go-to' girl for information, research, project and office administration. Her sunny disposition is always there to greet you in person or on the phone.  She also handles our accounts payables and payroll.  She is fluent working with Apple and Windows platforms.  Ms. Ellis is a member of the Confederated Tribes of the Colville Reservation.
---
Tony Janson, AIA
Senior Architect
Mr. Janson has a diverse background in architectural design including: Financial Institutions, Retail, Government, Education, Ecclesiastic, Recreational, Public, Mixed Use/Multi-Family/Single-Family Residential, Medical, Corporate and Industrial and Historical Preservation. He has served as lead designer, firm liaison, project manager, meeting facilitator and construction coordinator on a variety of projects in Washington and California. He has outstanding conceptual design and illustration talents.  His administrative experience includes: meeting facilitation, proposal preparation, scheduling, budgeting, staff management, interdisciplinary coordination, specifications, and construction administration.
---
Darcy M. Morden, P.E.
Ms. Morden is a structural designer with experience in a wide range of governmental, commercial and educational projects. She is also highly skilled in budget control, supervision of design personnel and interfacing with clients and contractors. Her broad design experience also has been valuable as a participant in constructability and value engineering analysis. Her experience spans over 18 years, several states and includes the design and construction management of structures (both new and renovation) of a variety of materials including: timber, masonry, structural steel, light gauge steel, concrete and precast concrete. Her experience includes structural design of educational facilities, apartment complexes, commercial buildings, municipal facilities and industrial structures.
---
Jacolby Simpson
Civil Designer
Jacolby Simpson, Civil Designer.
Jacolby has created CAD drawings and models for HVAC Systems & Civil Projects, gathered and compiled data necessary for project design.  He has prepared estimates, resolved  technical design challenges, helped plan projects and design approaches for both civil and mechanical design.  His scope of work has included full site development and upgrades, sanitary sewer, water mainline design, paving design, roadway approach design, grading, piping layout/design, roads and infrastructure and parking lots. Jacolby's extensive experience in construction which includes: serving as a foreman overseeing grading, concrete, carpentry, inspecting project sites to monitor progress and ensure conformance to design specifications standard and various other on site projects enhances his ability to provide excellent construction drawings.
---
Jasmine Maxey, MURP
Interior Designer
Jasmine Maxey graduated from Washington State University with a B.A. in Interior Design. She continued her education and obtained her M.A. in Urban and Regional Planning (MURP) from Eastern Washington University. Her architectural and design background is diverse and includes experience in programming through construction administration with involvement in community, government, hospitality, healthcare, recreational, childcare, and retail projects.
---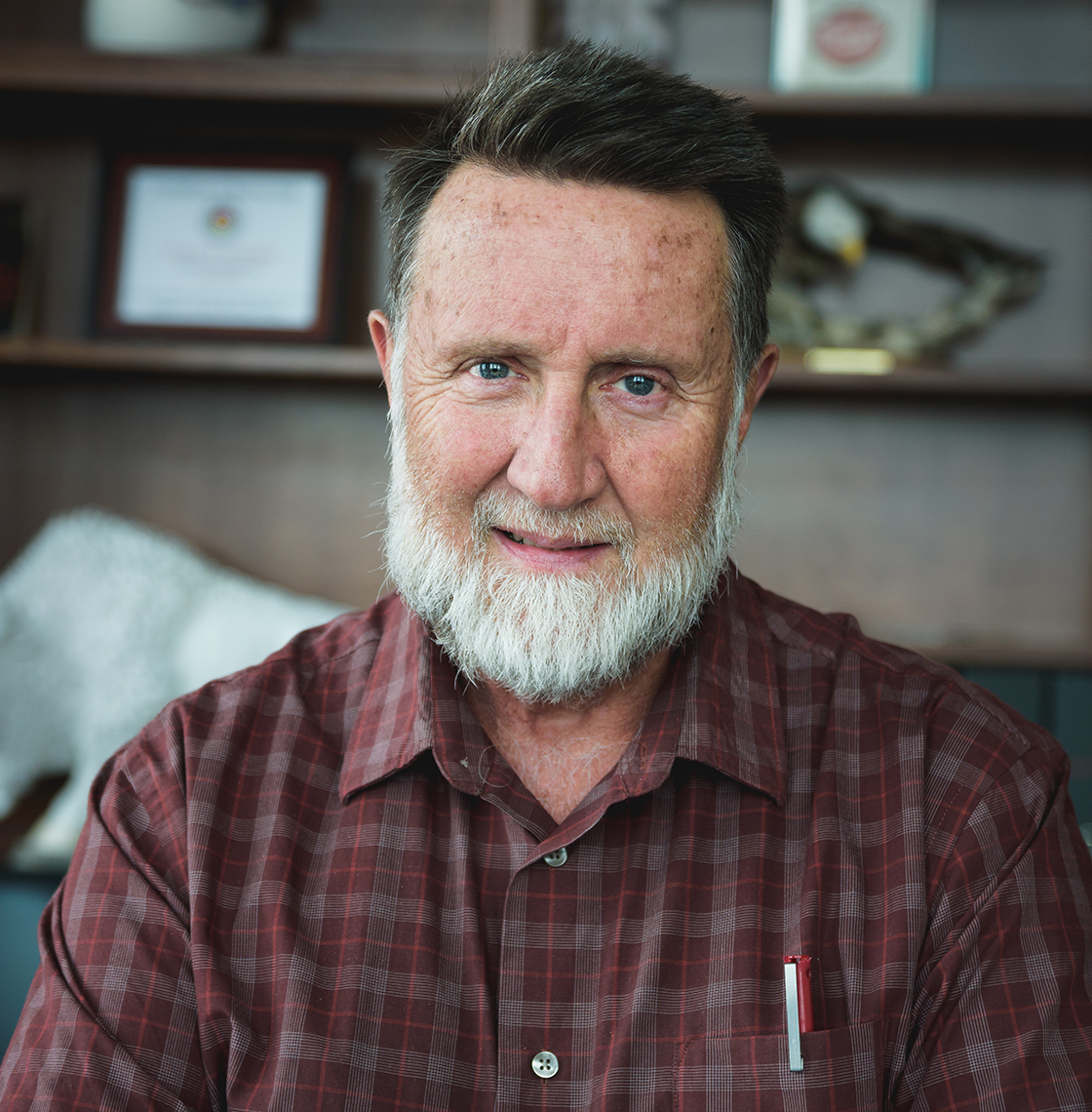 Scott R. Creighton, P.E.
Mr. Creighton is a Registered Fire Protection Engineer in Washington, Oregon, Idaho and California.  He has 37 years experience in fire protection and 32 years experience as a registered fire protection engineer.  He has a BSCE degree from Washington State University in Fluid Flow Dynamics.  Scott is skilled in building code consulting, alternative means and
methods, design strategies, and is
an ICC Certified Fire Plans Examiner.  A specialty skill is healthcare Fire Life Safety (FLS) plans for the purpose of reducing owner maintenance and inspection annual costs.  Mr. Creighton provides 3
rd
party fire safety plan review for 18 counties/cities in 3 states.
---
Larry Johnson, P.E.
Larry Johnson, P.E. 
Mr. Johnson is a Registered Fire Protection Engineer in Washington and has extensive experience in fire protection system design, estimating and project management for industrial, commercial and residential construction.  He has a BSME degree from Washington State University and is a Registered EIT in the State of Washington.  His 23 years of professional experience in contracting as well as engineering brings an ability to provide code compliant design with cost effective installation solutions, and to anticipate potential constructibility issues.  Mr. Johnson duties include fire protection system design and planning, specialty suppression system design, fire and smoke modeling, fire and building code analysis, existing system evaluation, and cost budgeting.
---
Cade Egbert, EIT
Cade is a recent graduate of Washington State University, and has joined Womer and Associates with two summers of internship experience. His project experience includes site development, grading, sanitary sewer, water mainline design and paving design. He has prepared estimates, gathered necessary information for project design, and helped plan projects. He has also done several on site visits for field verification.
---
Craig Stovern
Craig earned his AAS degree from North Idaho College. He is proficient in Revit, CAD, Sketchup, and Chief Architect. He has experience working on a variety of projects including administration and commercial buildings, renovations, and residential projects.
---
Mohammad Daud
Mohammad Daud has a Bachelor of Architecture degree from Kabul University. He has over 13 years of experience in design, drafting, and renovation projects. He has extensive knowledge of working with the U.S. Army Corps of Engineers on projects ranging from residential houses to commercial buildings, and urban planning.
---